Ciao! Hola! สวัสด! γεια! Salut! from Southlands!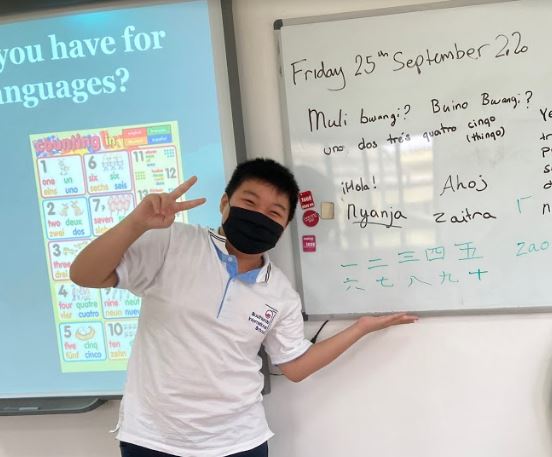 Last Saturday was the European Day of Languages 2020, an annual celebration of the power languages have to connect across borders, celebrate diversity and unite disparate communities.
Set up by the European Council in 2001, for almost twenty years the European Day of Languages has promoted Europe's linguistic diversity and the importance of lifelong language learning.
At Southlands, as well as learning French, Spanish and Italian, students are encouraged to embrace their mother tongue languages through our collection of books in the library and the emphasis on the global aspect of our community. The staff and students of Southlands represent 37 different nationalities and between them speak 26 languages.
"Promoting lifelong language learning and stressing the importance of intercultural understanding are the main objectives of the presentations, linguistic, cultural and creative activities within the context of our celebration of the European Day of Languages. It is always a highlight on the Southlands calendar."
Mme Mattei, Head of MFL
Among the fun activities taking place were Year 7B embracing their linguistic diversity to teach each other greetings, phrases and numbers in no less than six different languages! Huge thanks to 7B for sharing their talents, or should we say 谢谢, ありがとうございました, gracias, ďakujem, zikomo, хвала!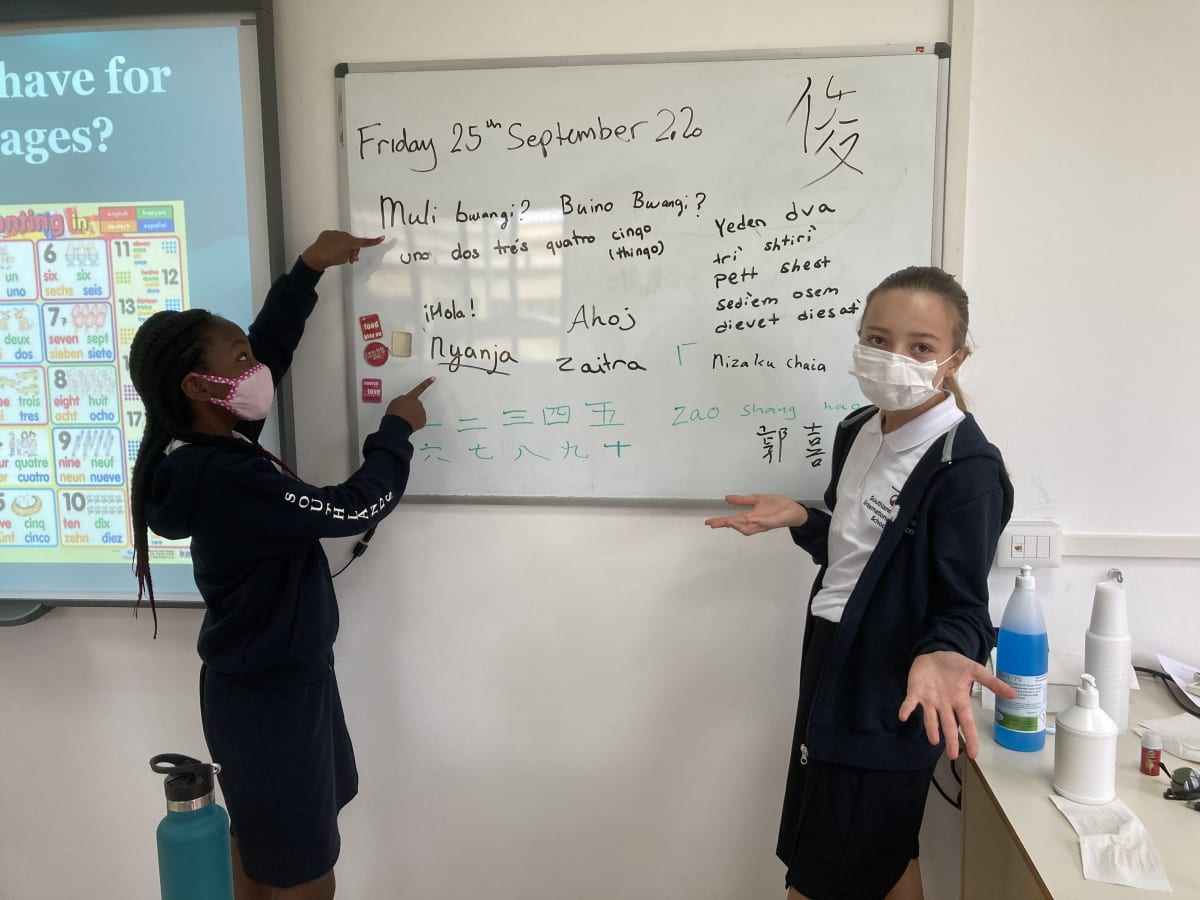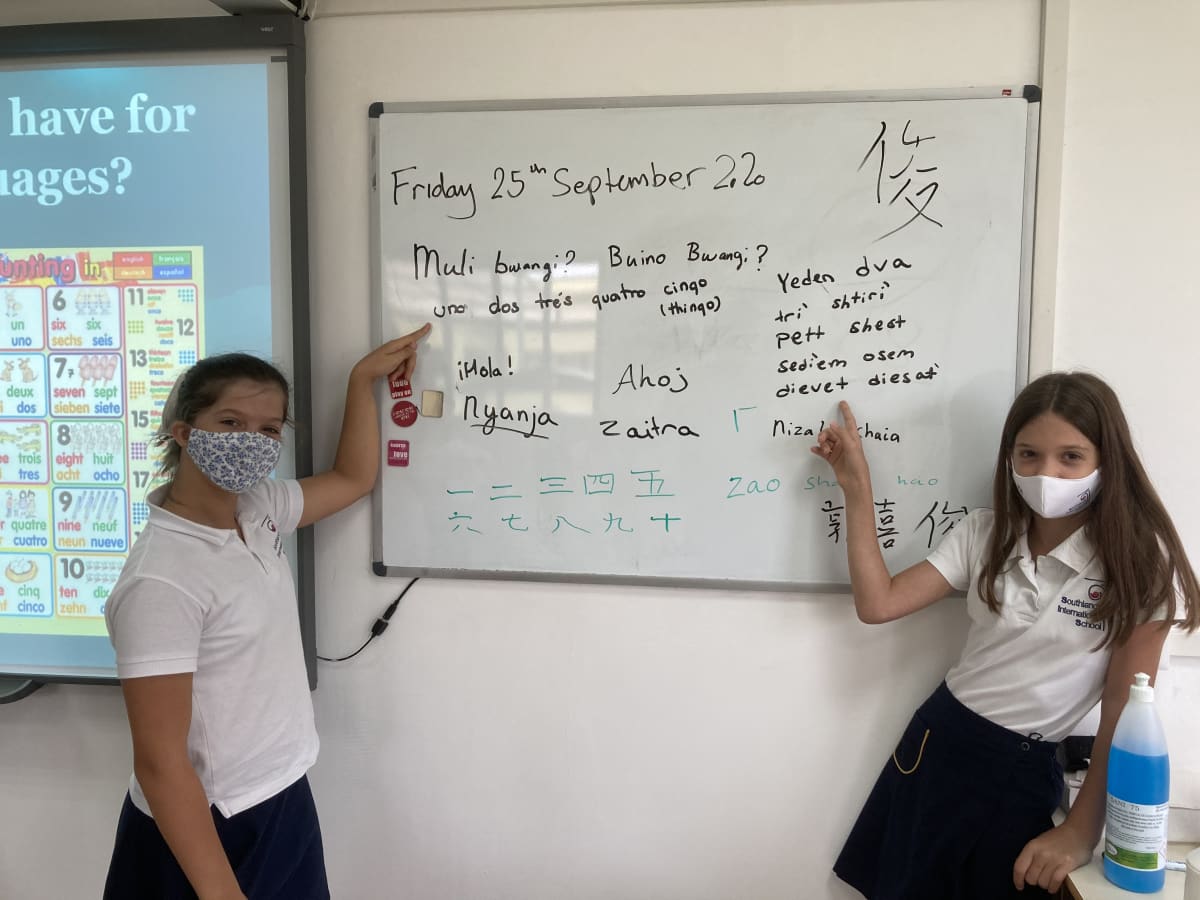 Meanwhile, in 7P, Mr. Pachnis explored his Greek heritage with his form group, teaching them to write their names using the Greek alphabet. They also learnt how to have a conversation in Greek. They thought it was very διασκεδαστικο (fun!).
Year 9 were asked to bring in an object that represents their cultural heritage. Madame Kerhomen led the way in her beret and Breton stripes, and Letizia shared her Albanian roots with an interactive presentation. Te lumte (well done) Leti!
Year 11 engaged in some healthy competition, taking part in language quizzes and testing their GCSE language knowledge and down in primary, Year 5 welcomed us in their mother tongue.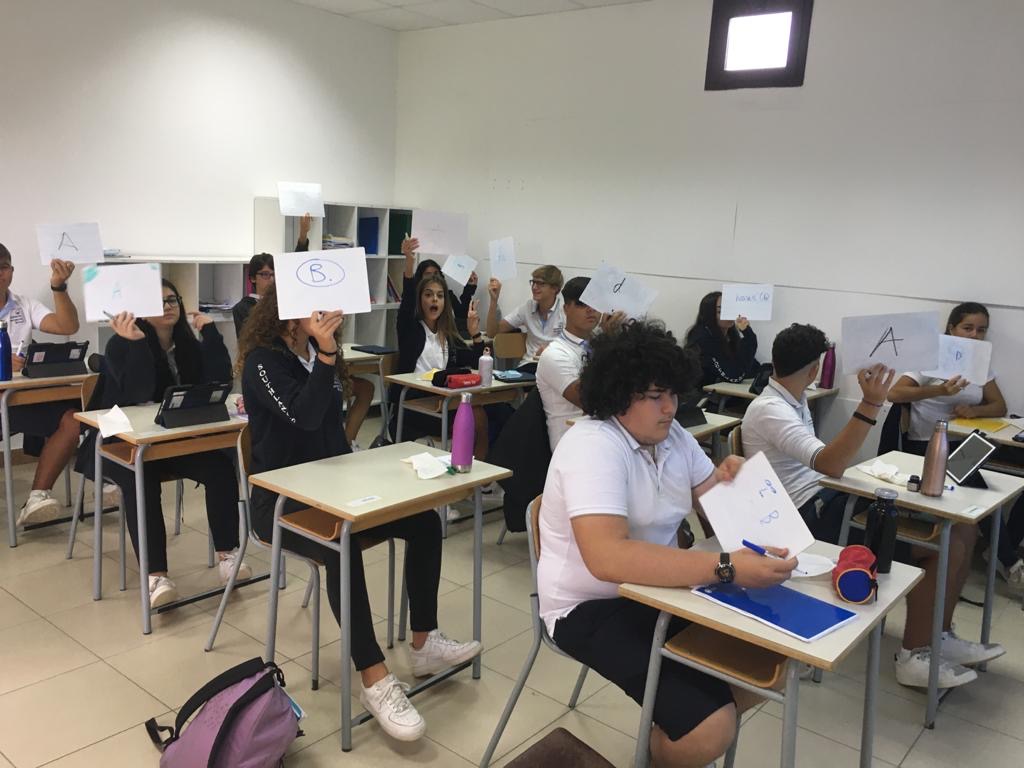 At Southlands we feel so lucky to be surrounded by a truly global community. The European Day of Languages 2020 was the perfect opportunity to celebrate our diversity, and take the time to strengthen our understanding of the cultures that make our community so special.