Facing the Future: CIS Online University Fair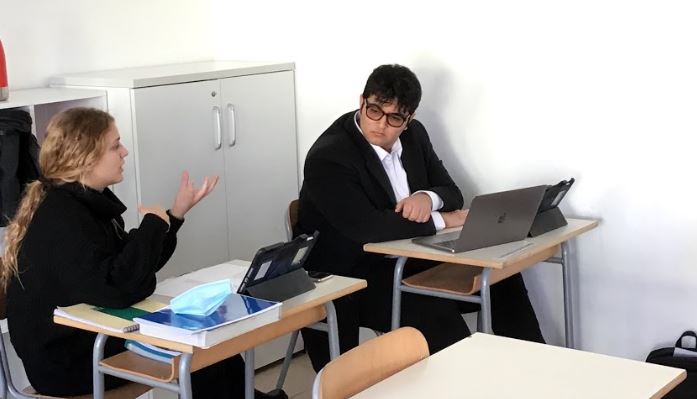 During October, students from Years 9 to 13 have been thinking about their future careers and education by exploring an online university fair organised by the council of international schools. I have loved hearing from students about this event, which involved over 200 universities, so I'd like to share with you some of the feedback that I've had.
A number of students in Years 9 and 10 expressed an interest in becoming lawyers, doctors or business leaders. These students are setting their sights high, focusing on top-ranking universities in the UK and USA, such as Oxford, UCL, Cornell and Columbia. Other careers of note in these year groups included mechanical engineering, fashion marketing and one student who has the fantastic ambition of becoming a perfumer!
Year 11 students demonstrated tremendous engagement with this event, researching university courses including Astrophysics, Political Science, Architecture and Linguistics. With possible university destinations ranging from Cambridge to Canada and Austria to St Andrews, students in this year group have wonderfully broad horizons in front of them and we look forward to guiding them forwards in the coming years.
Year 12 students, who by the end of this school year will have come to a decision regarding the subject they'd like to pursue at university level, learned about life as an international student at Imperial College London, studying finance and management courses at Bocconi, as well as the advantages of studying for a degree in English here in Rome.
Students in Year 13 took advantage of the fair to gather last minute pointers for perfecting their applications to the UK, Canada, France and Italy.
Moving forwards, students are still able to access the online university fair with their login details. For those of you that would like to know more about the university application process, it's also possible to access recorded presentations delivered by various universities, on a range of topics, by clicking on
this link
.
- Mr. Eley
IB Coordinator | University Counsellor