¿Quien fue Quino? : capturing the creativity of Argentina's famous cartoonist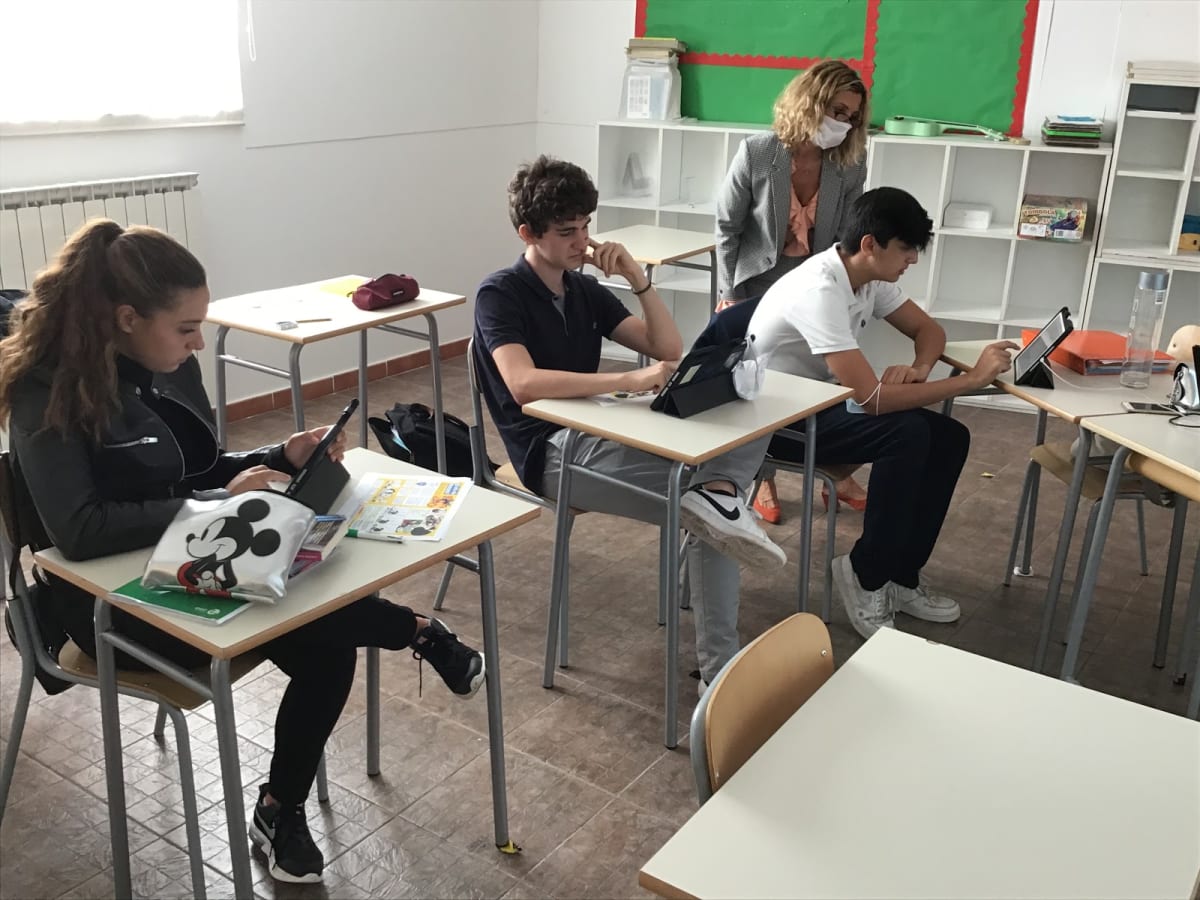 On Thursday 1st of October, Year 12 and Year 13 Spanish students were celebrating the life and works of Argentinian cartoonist Quino (who died this week, aged 88) by discussing the ideas and meaning behind some of his cartoons. Students gave a fantastic account of themselves in deciphering the messages contained within the satirical cartoons before sharing their ideas orally with confidence and fluency. Using iPads and the app Pixton, students were subsequently able to follow Quino's lead by creating their own Spanish-language cartoons. Credit to all students involved for their hard work and level of Spanish, as well as to Ms Lain for preparing such an interesting lesson!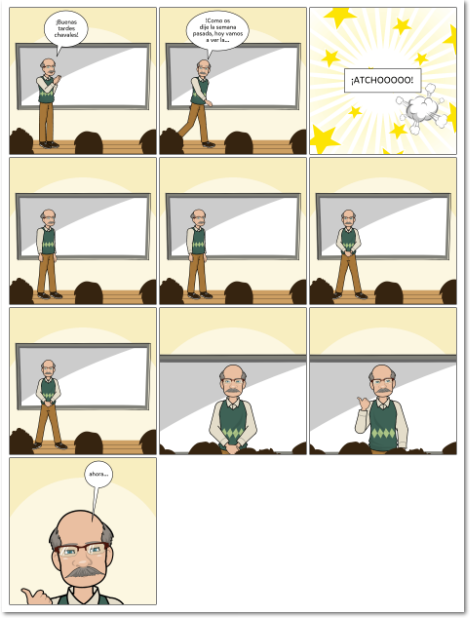 Learning about Mafalda's famous author, Quino, was an interesting and entertaining activity. Thanks to his amusing comic strips, his powerful but at the same time ironic messages are read by millions of devoted readers all around the globe, from both adults and children.
What inspired me for my comic was what happened to me last week, that is when I got sent home for having a cold, due to the covid restriction rules. What I'm trying to do in the comic is to satirise the strict but unfortunately necessary new directives.
Doing the comic was an extremely interesting but also challenging task, as it lets you explore your creative side but also demands a fair amount of effort.
Giacomo De Tommasi, Y12 Spanish B student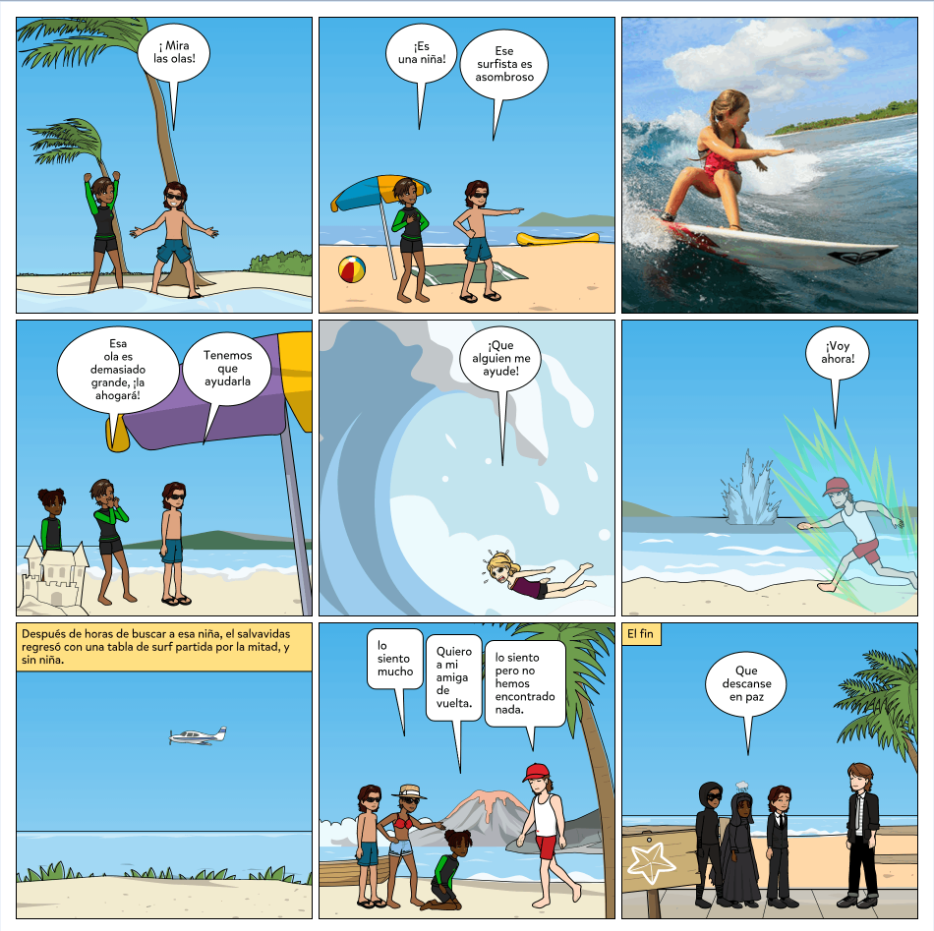 As a tribute to this amazing artist who has influenced many of our childhoods, we decided to write our own comic. For my comic I was inspired by an accident that happened to one of my friends while surfing. The message behind my comic is that when doing a sport, it is always good to take risks and even if something bad happens, you still have to try again. However, sometimes you have to acknowledge that there are risks that are too big and master the skills required to undertake that risk.
Irene Tropea, Y12 Spanish B student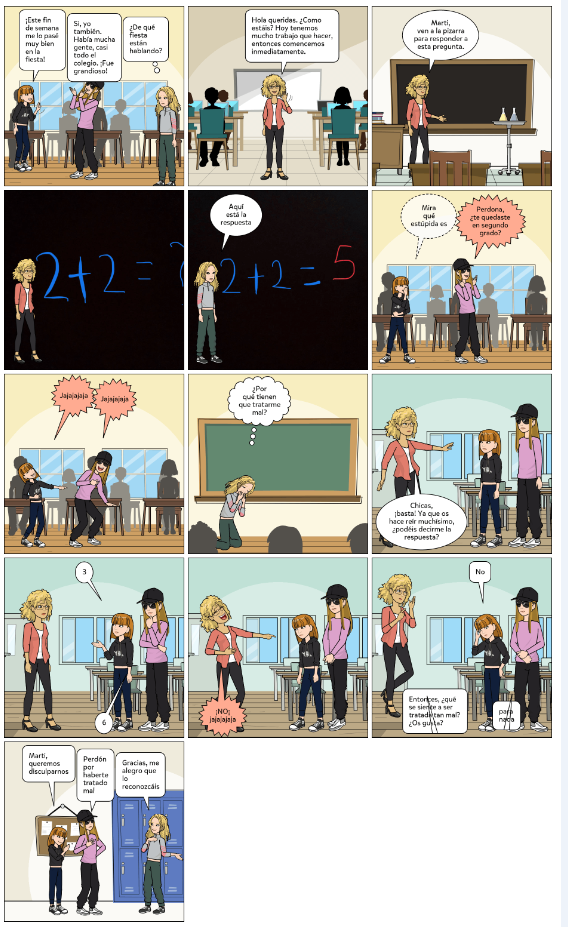 We had to refer to one of the themes we have been studying in our course, and I chose the issue of bullying, "el acoso escolar". I was inspired by a short film we saw in class which showed bullying within a school. Therefore, I thought to mimic this issue in my comic by using our Spanish class as the setting and using all the members of the class as the characters. The overall message that the comic conveyed was: never do to others what you don't want others to do to you.
I really enjoyed this activity, especially when we read the comic in class and each one of us acted out its part. It was fun!
Julia Testa, Y13 Spanish Ab Initio student
Mr. Eley
IB Coordinator